Golden Hour - Dreamweaver Combs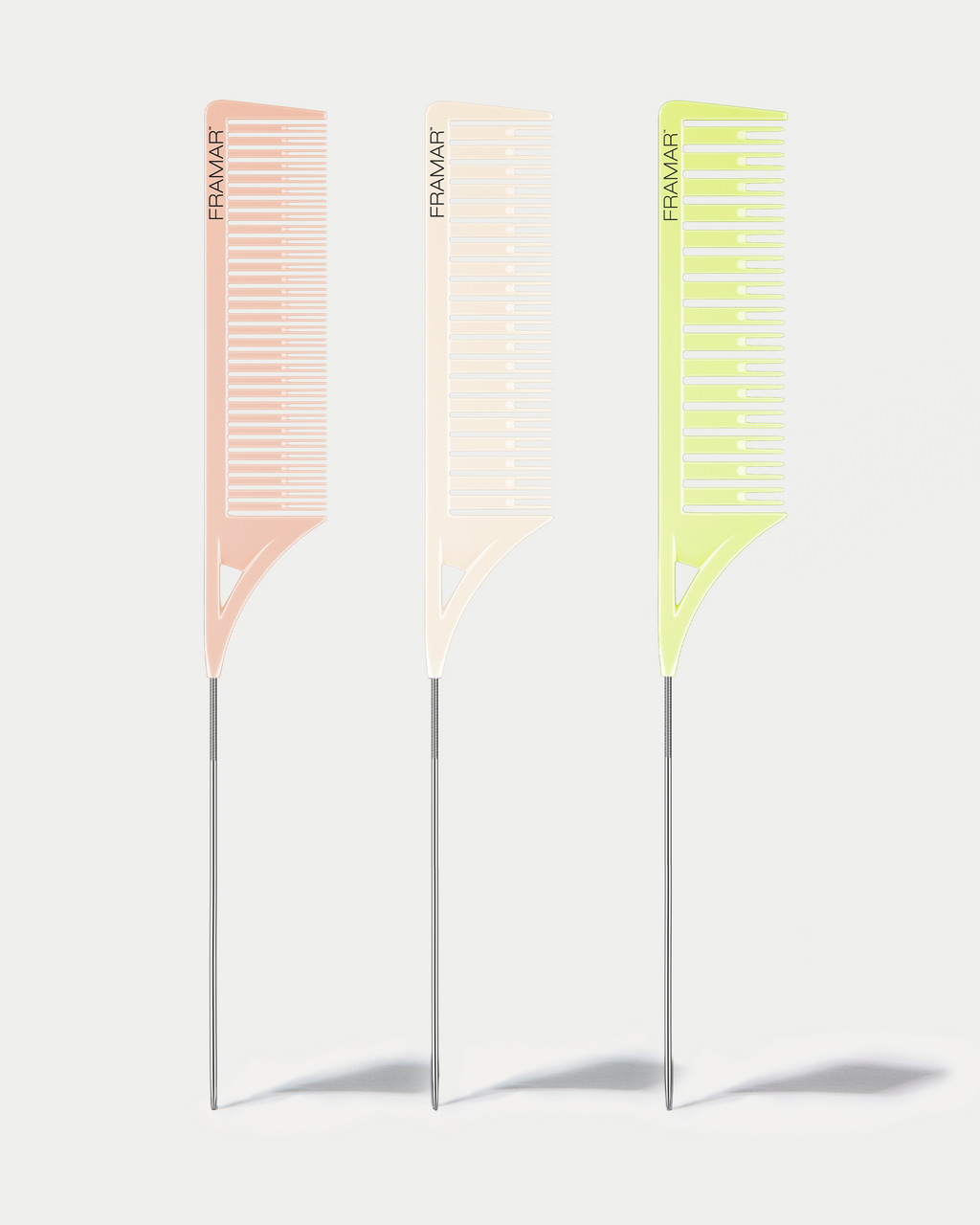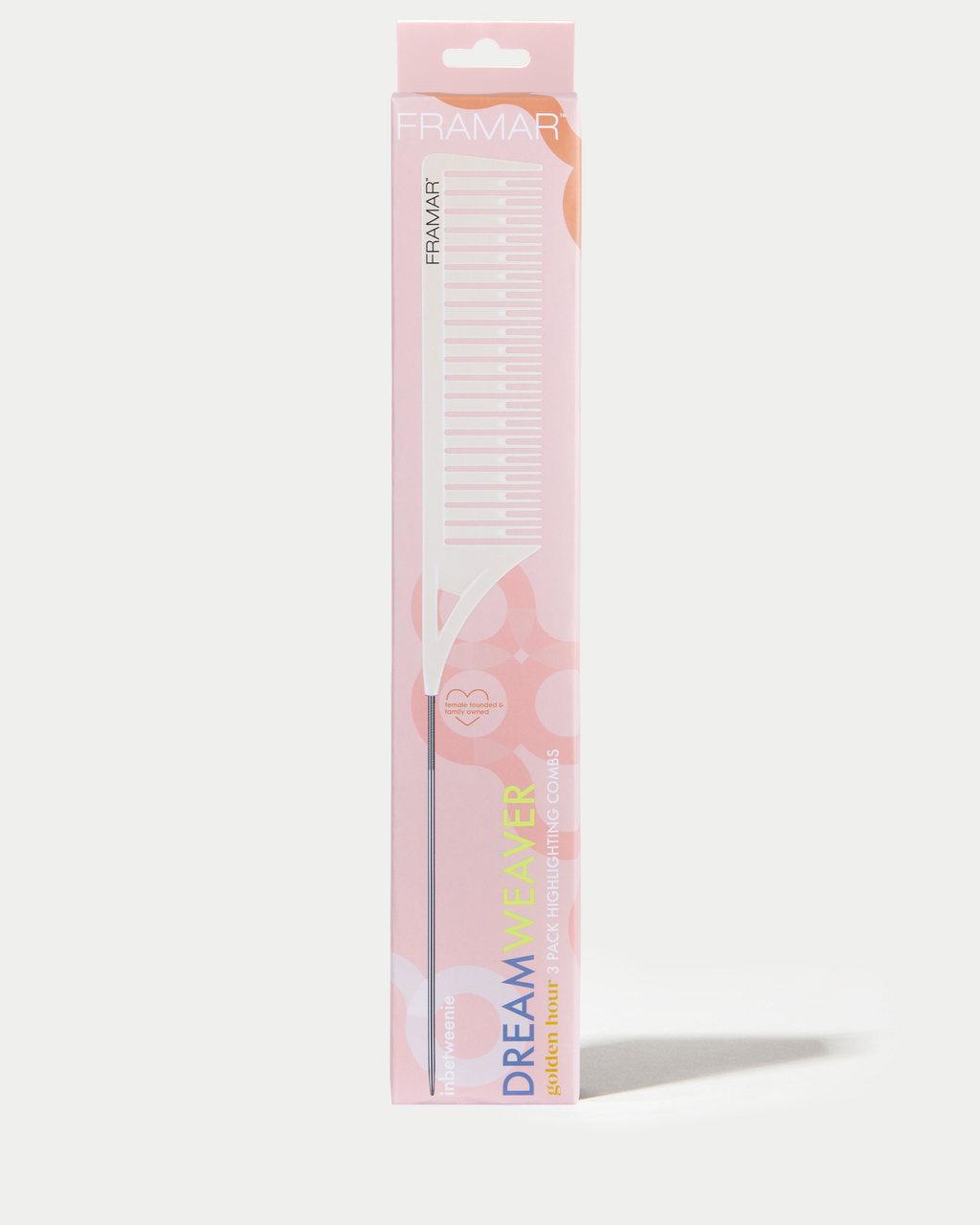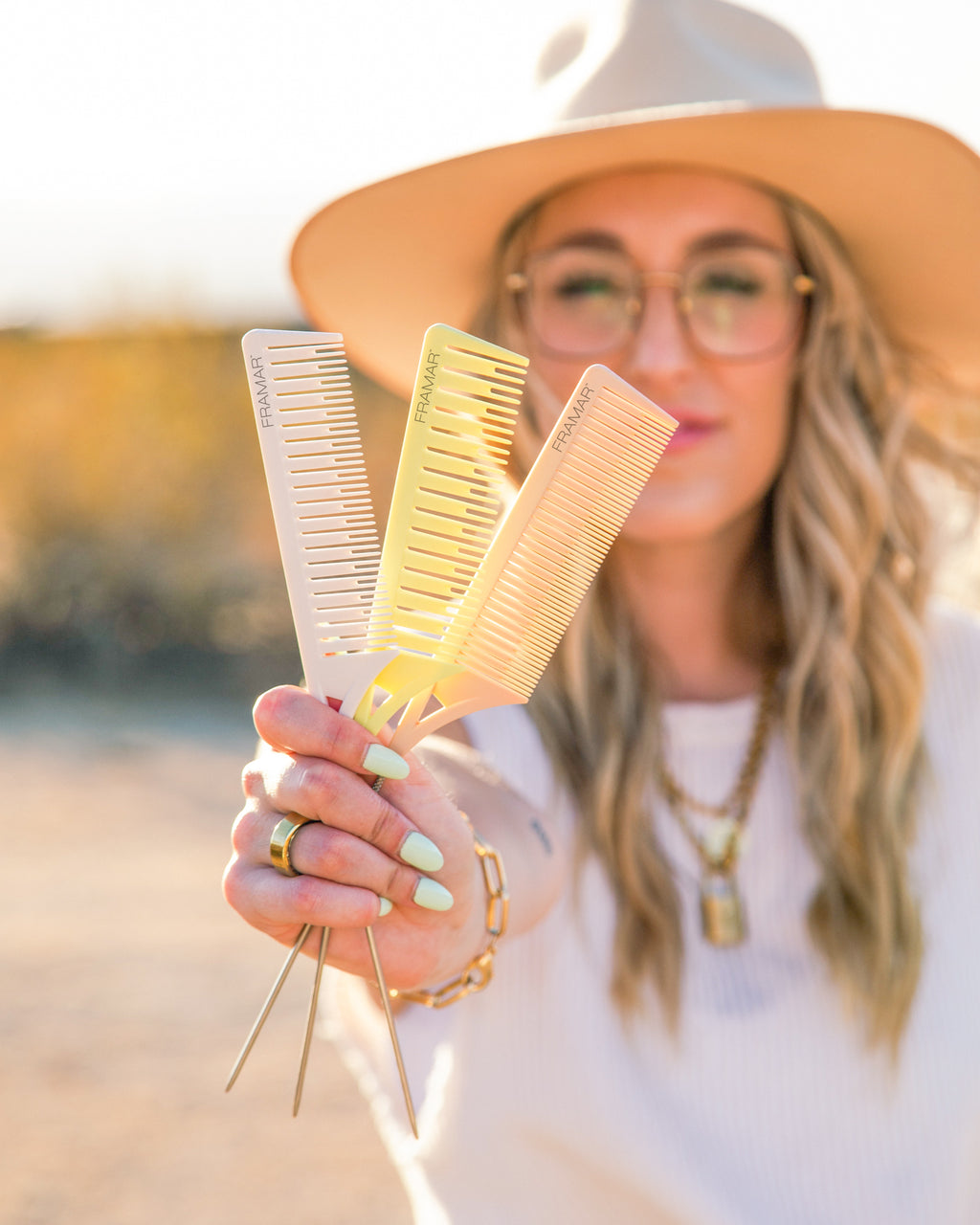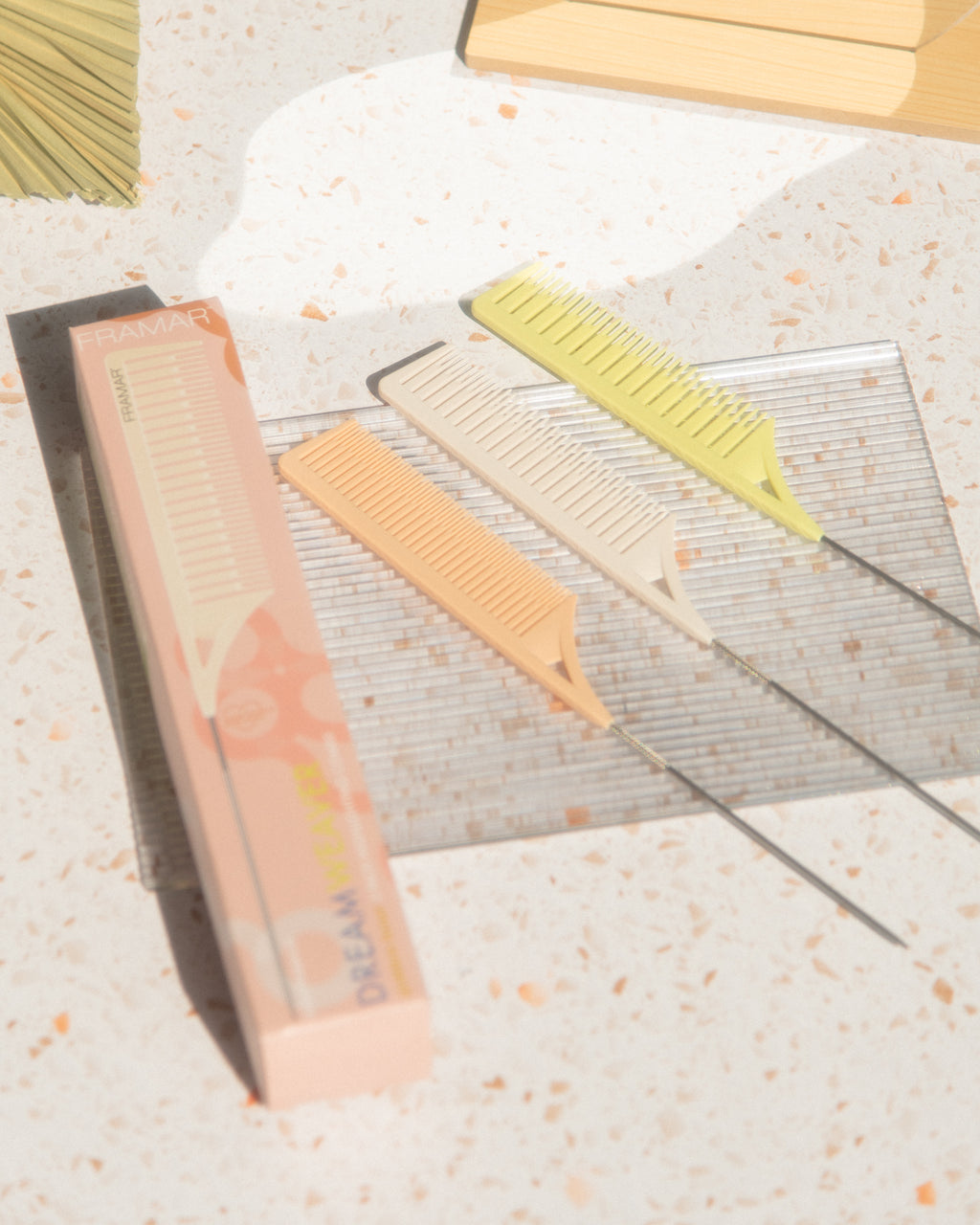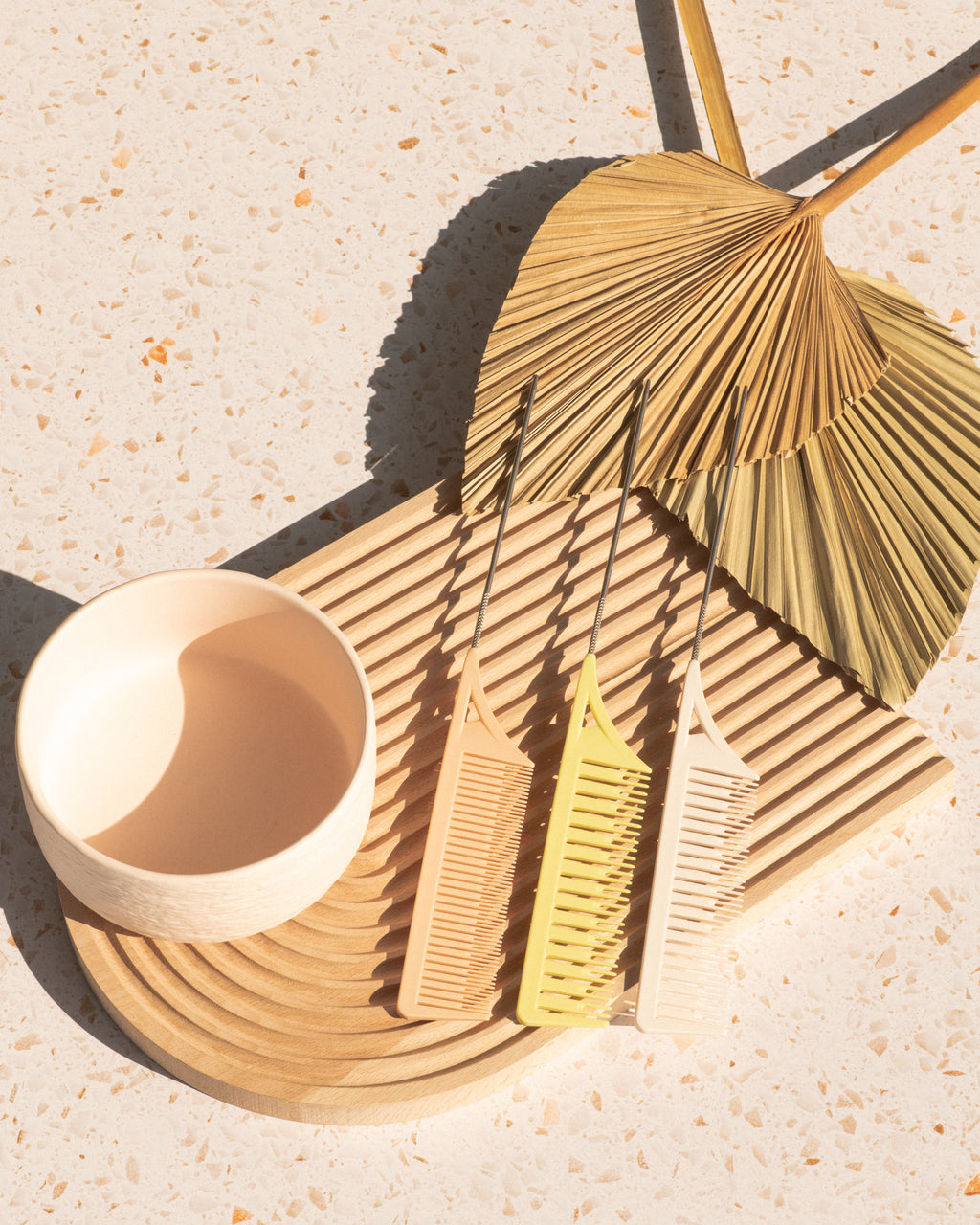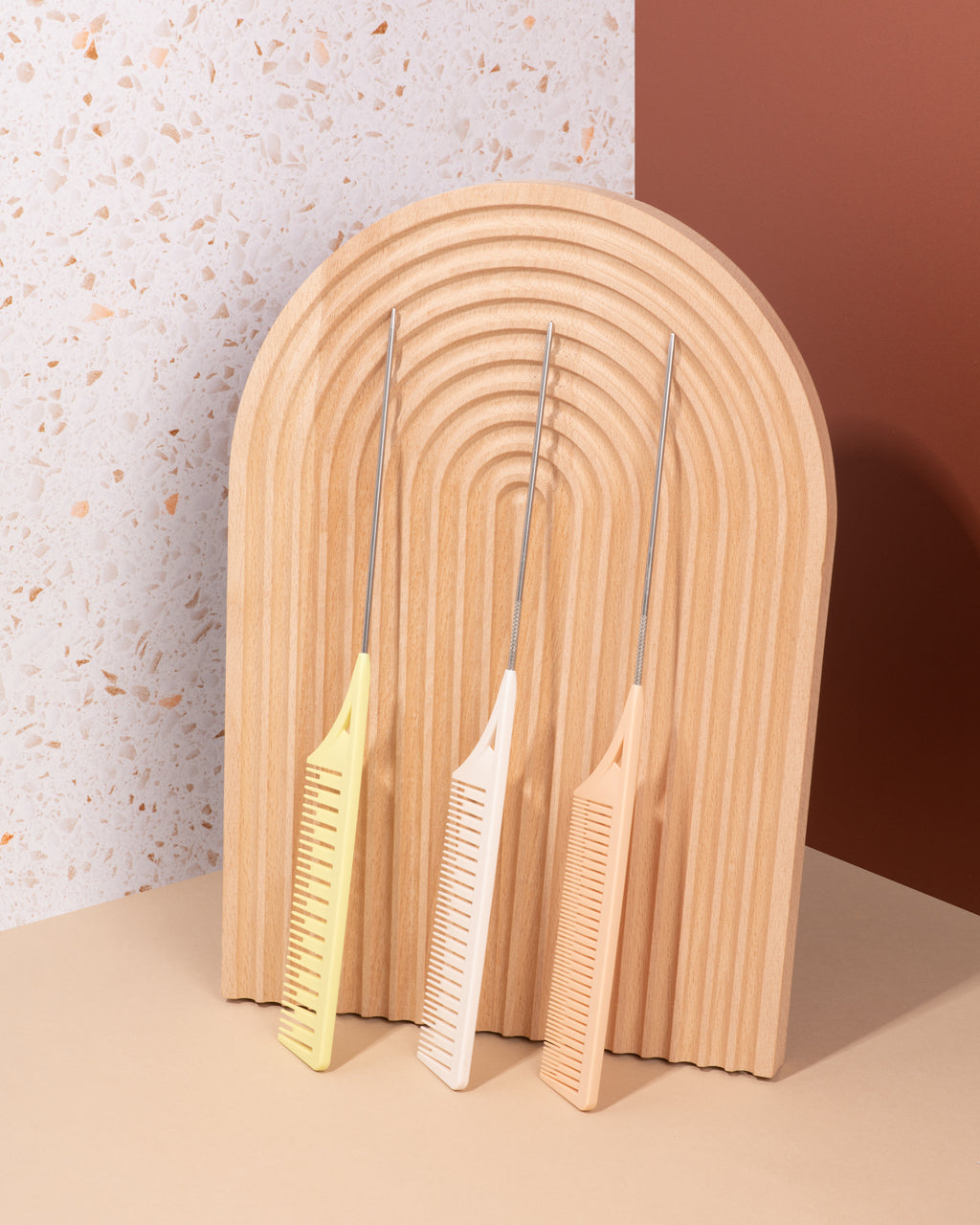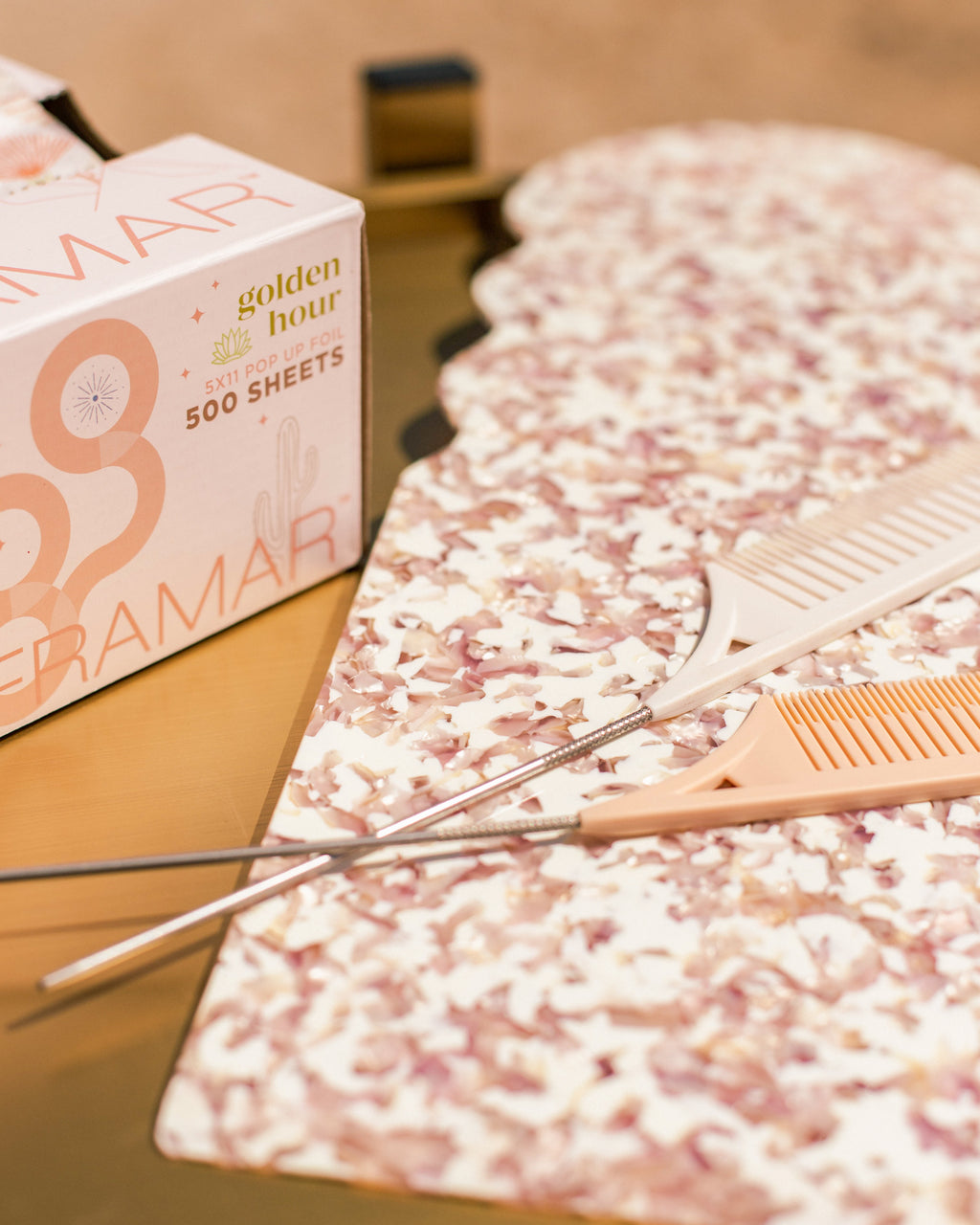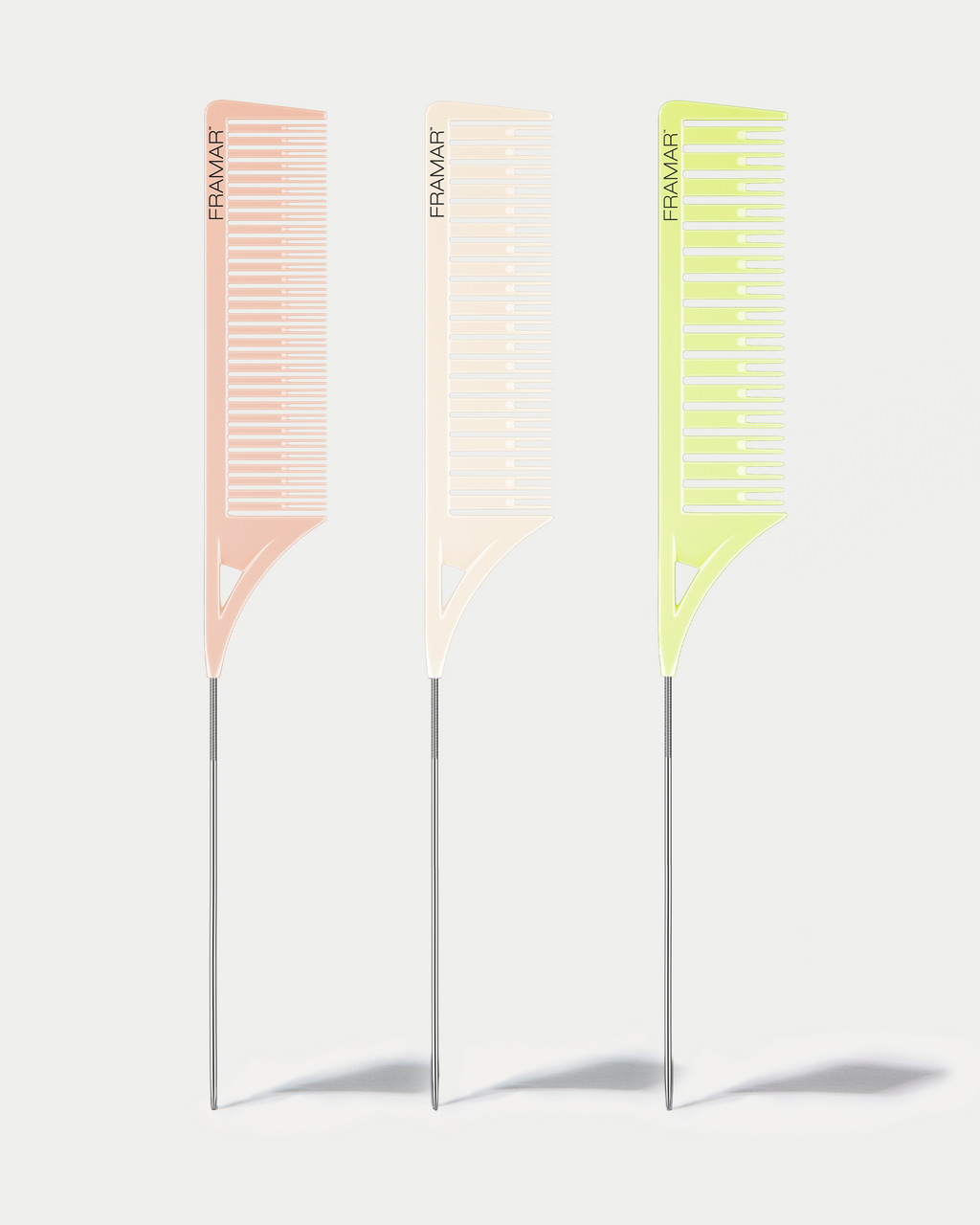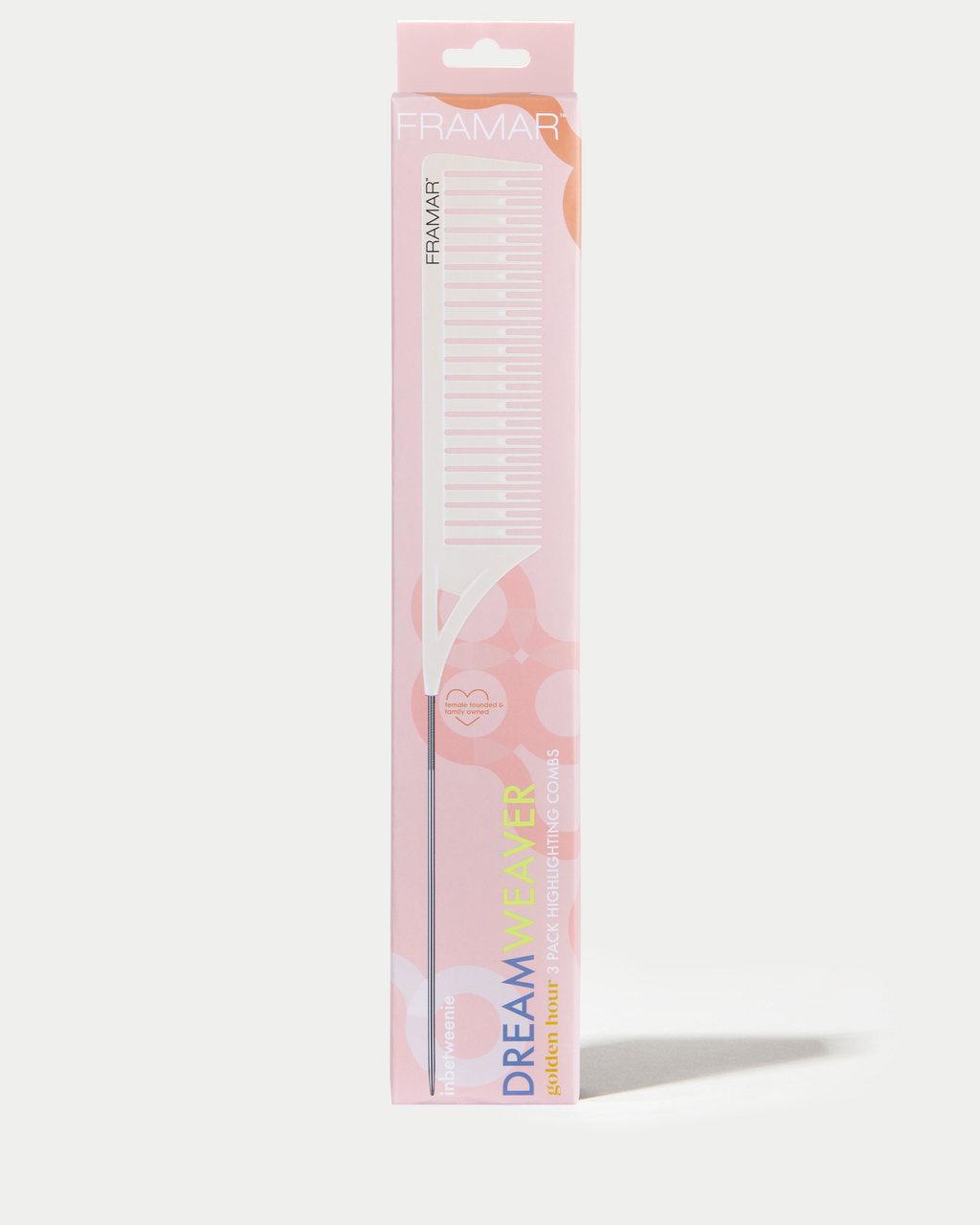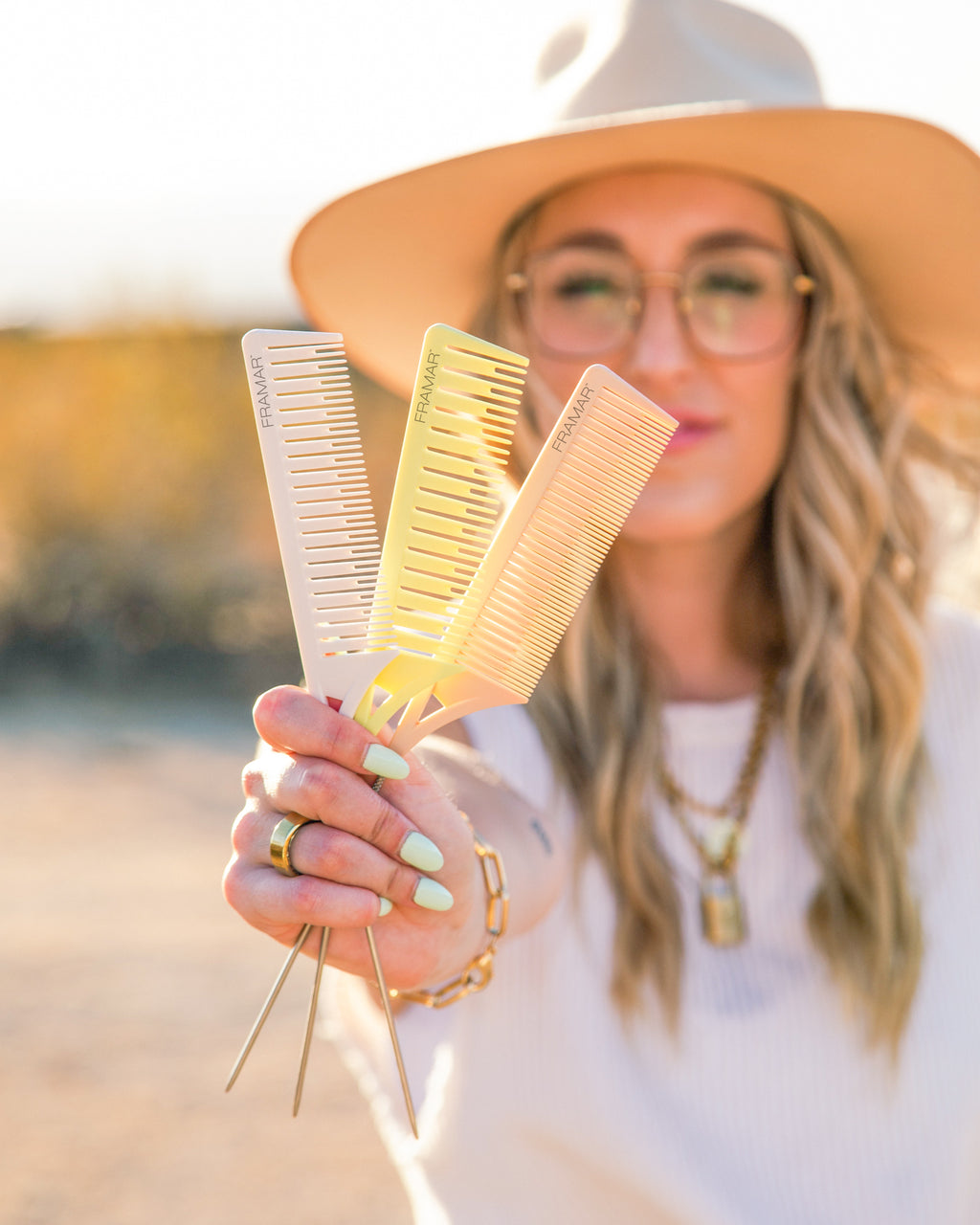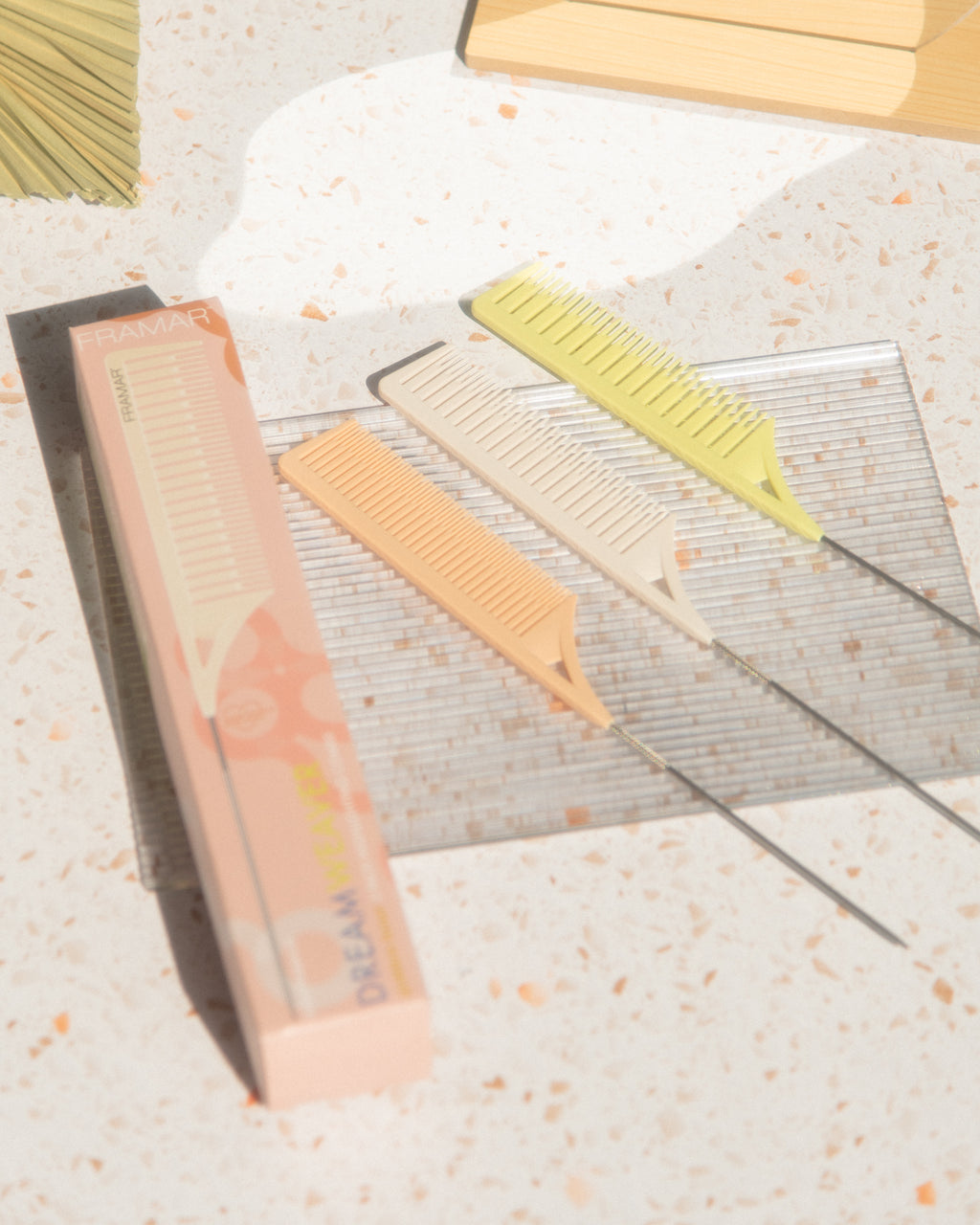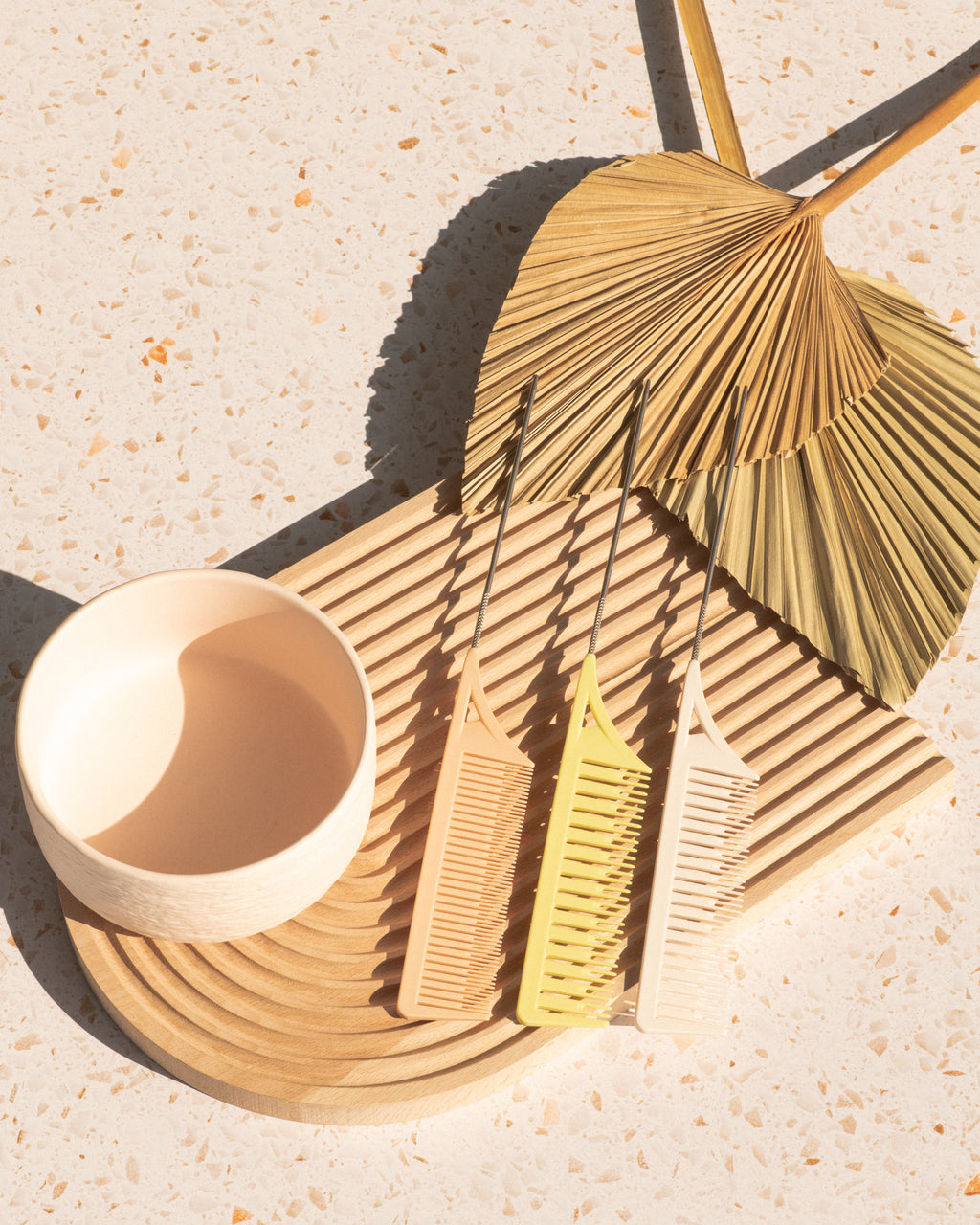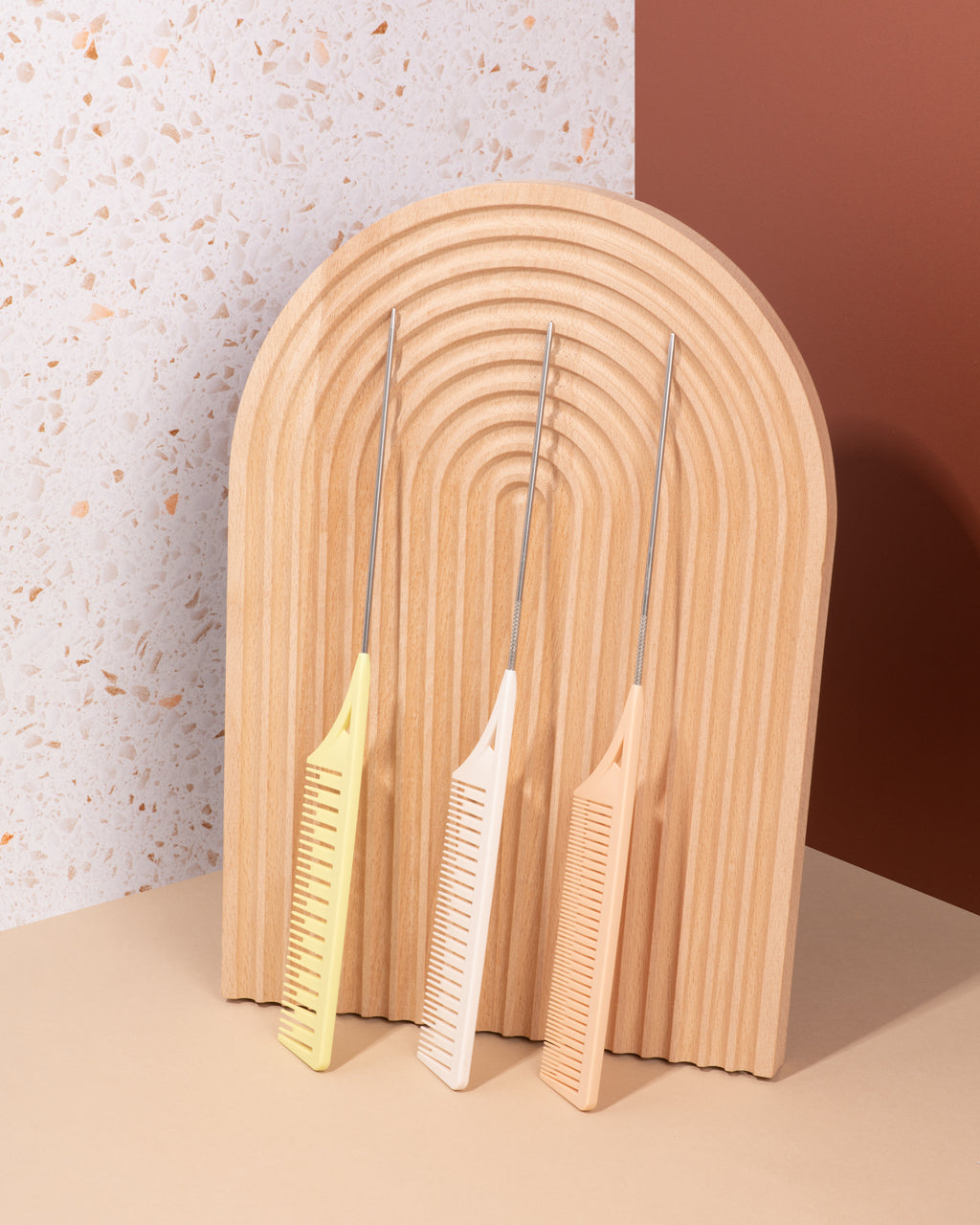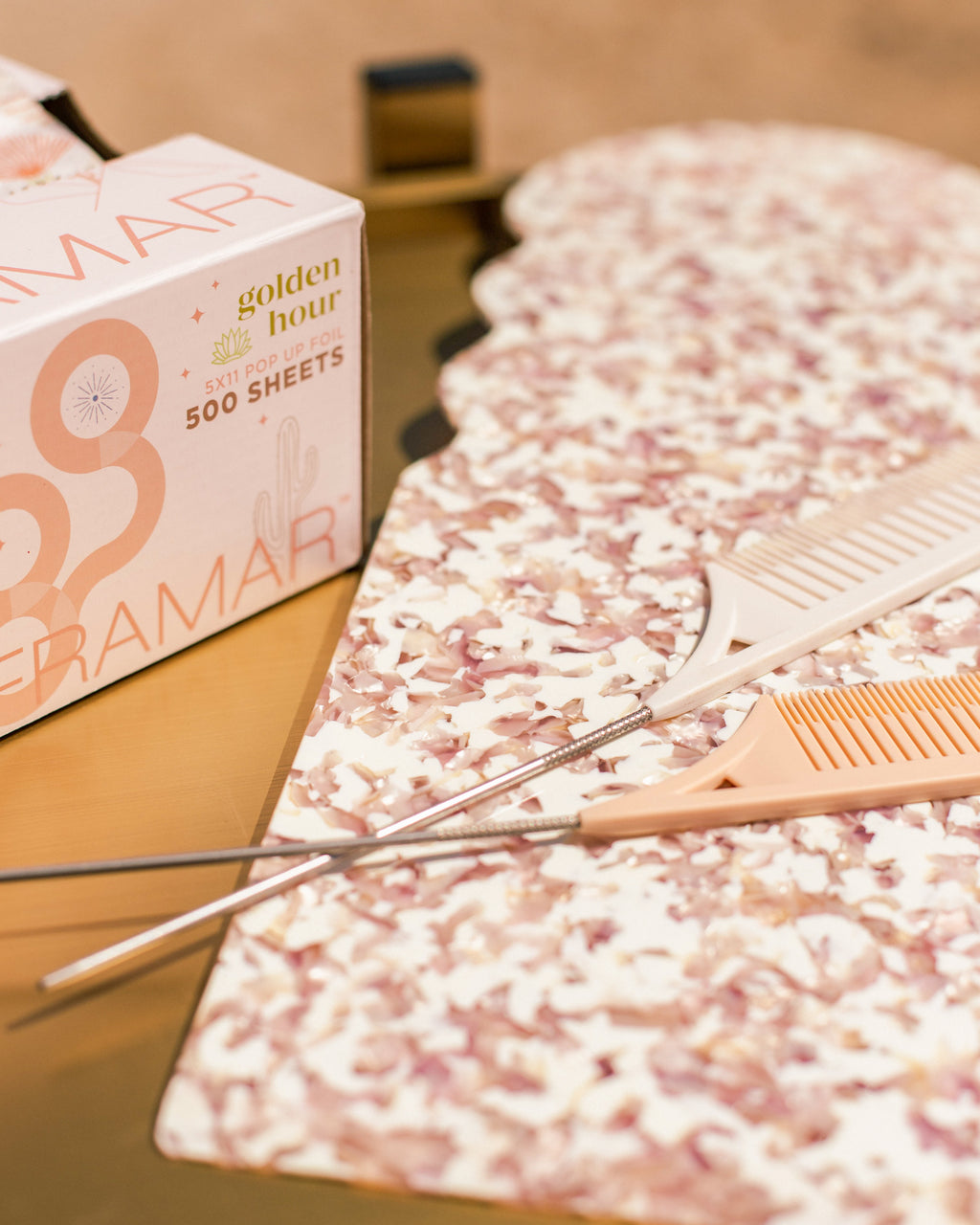 Golden Hour - Dreamweaver Combs

Set of 3 - Peach (Small) Cream (Medium) Chartreuse (Large)
It wasn't a dream, we finally made your favourite combs in more colours!
Tell me more: Created in collaboration with Jamie Dana, Framar's Dream Weaver combs are now offered in gorgeous golden hour colours.
Typically ships within 2 business days
Reviews
I love these combs!
Ok, so I don't follow rules very well. I use these combs as I would regular tail combs. I love how tactile they are! And as any Framar supporter knows, people love the colors. Even the tail combs!!!!! Old habits die hard, what can I say?!
Best foils and foiling combs EVER
I made the switch to framar foils almost 1 year ago and dont plan on switching to anything else! Theyre thick enough to hold their place and shape good but still thin enough that theyre easy to work with. The precut pop up boxes are my fave and have cut down my foiling time since im not fighting to separate foils the whole time. Even my clients have noticed a difference in the quality and they LOVE the different colors and designs. The only thing i would complain about it that i can never seem to get to the limited edition ones fast enough and once theyre gone, theyre GONE. Would love if they brought back a few of the most popular as a permanent staple to the framar line(like maybe the cowprint😍). I also got the foiling combs that weave the hair for you and woah. Game. Changer. Takes a minute to get used to but i have already seen a big difference in my foiling time since ive started using them more regularly. Overall, I will forever be a Framar fanatic and i could not recommend this brand enough!!
I'm obsessed with everything except these combs
Maybe I was using it wrong but I found the process to be a lot longer then weaving but in are salon we use meche to to foil but quality of pintail supurb
Spring flowers
The new Spring floral foils and combs added a pop to my clients highlighting process!
She loved the springy flower foils and her highlights.
Could be better
Weaves out hair as expected but not sure yet if it's any easier. The tail needs to be longer- it's shorter than width of foils