Framug - Water Tumbler 40oz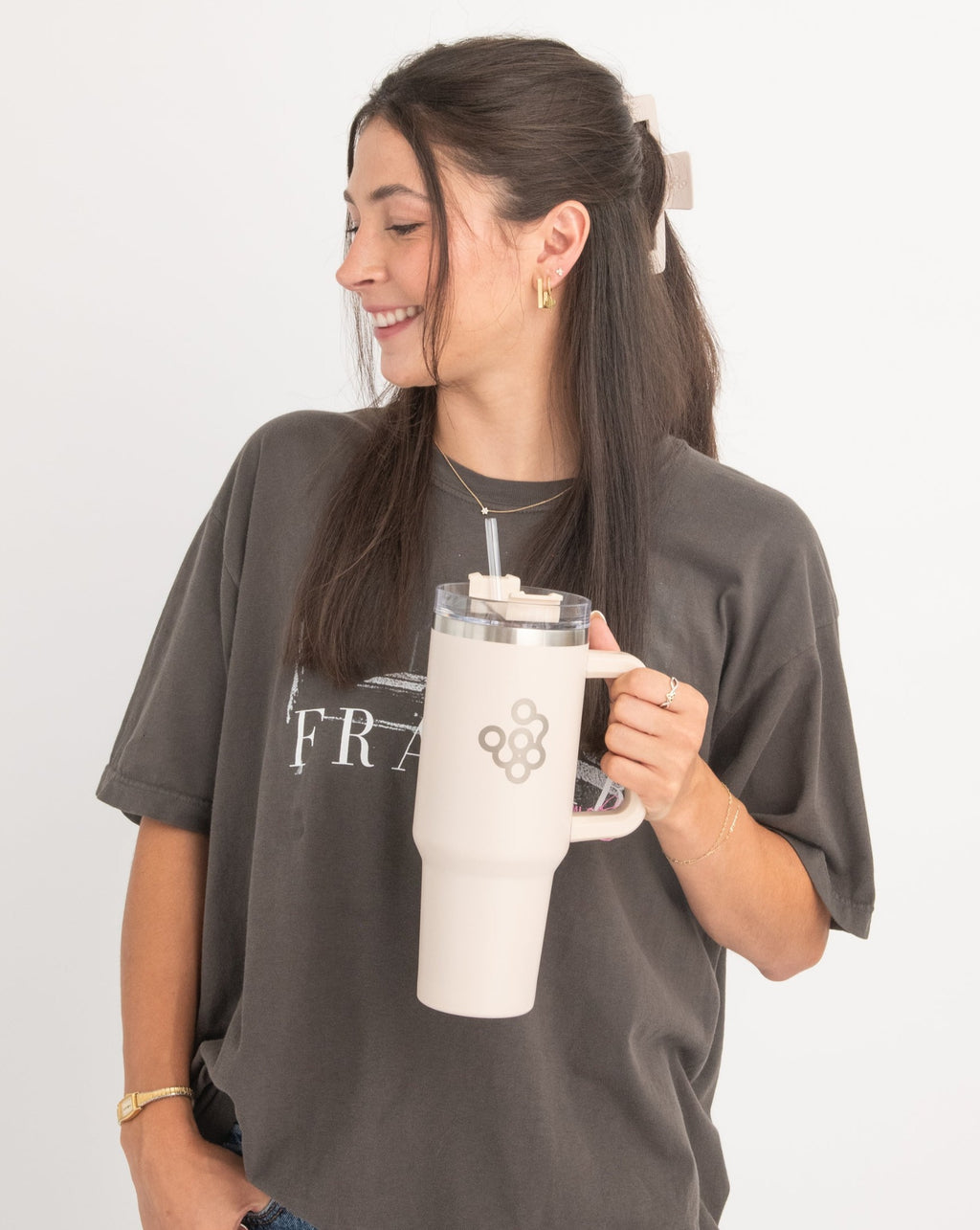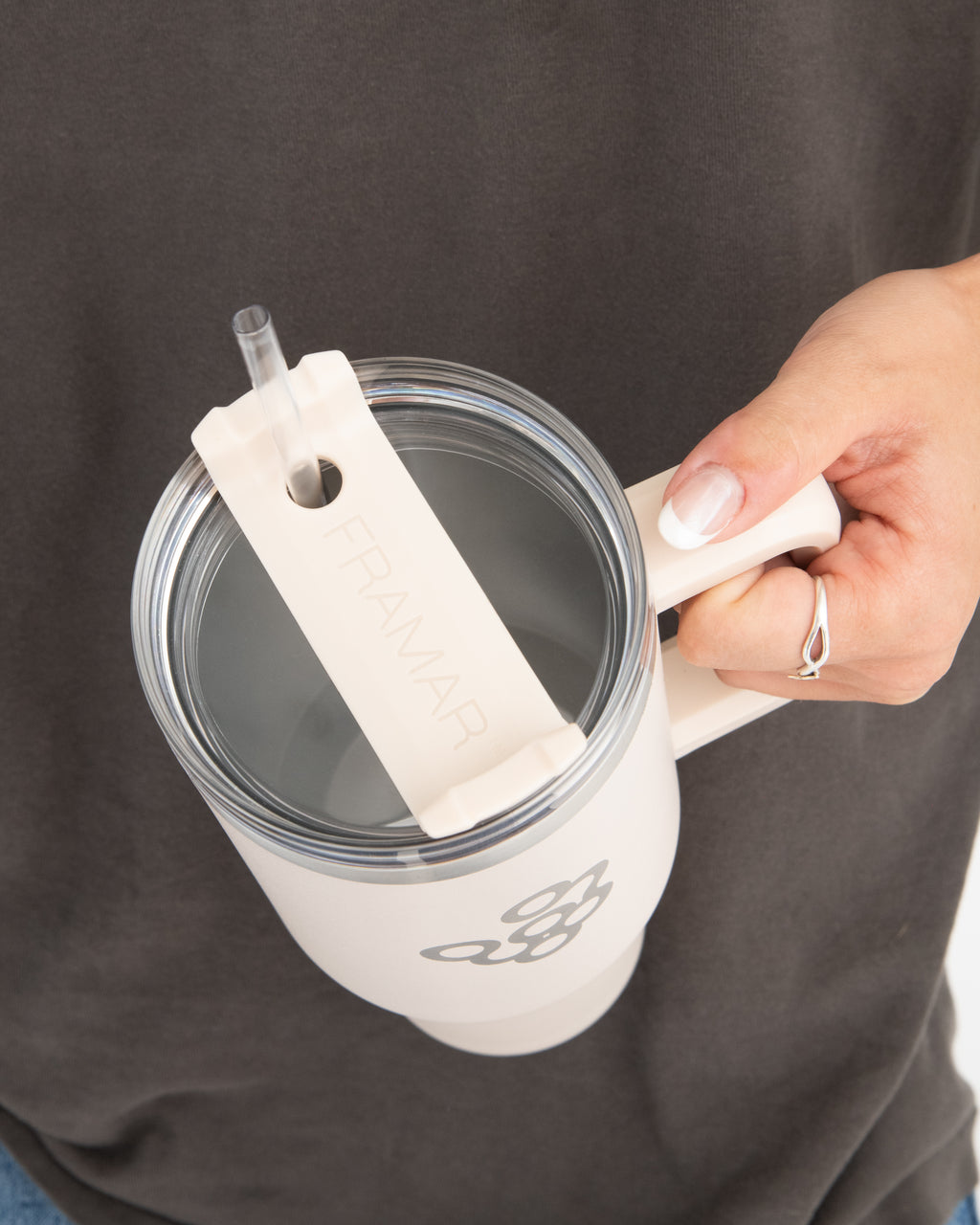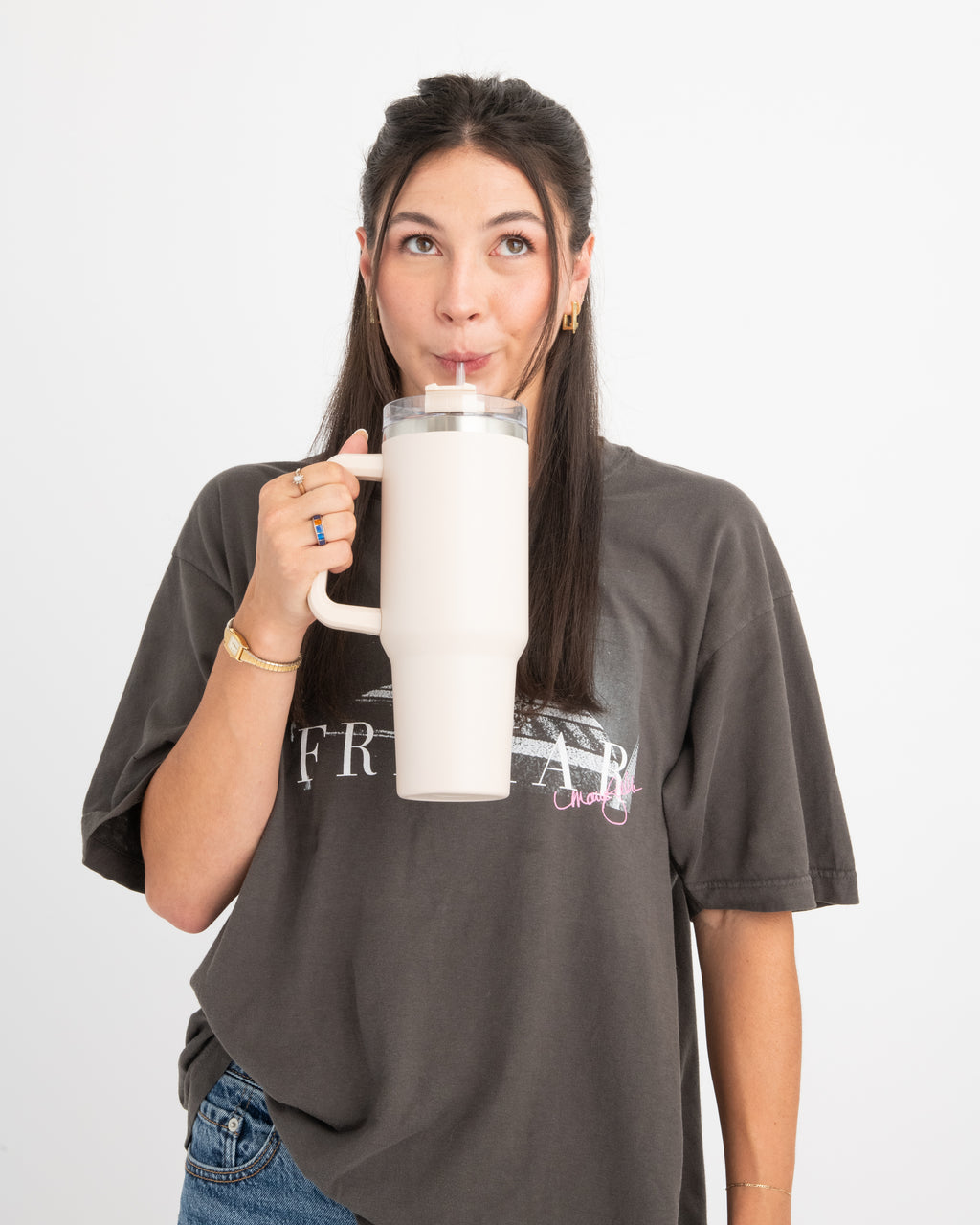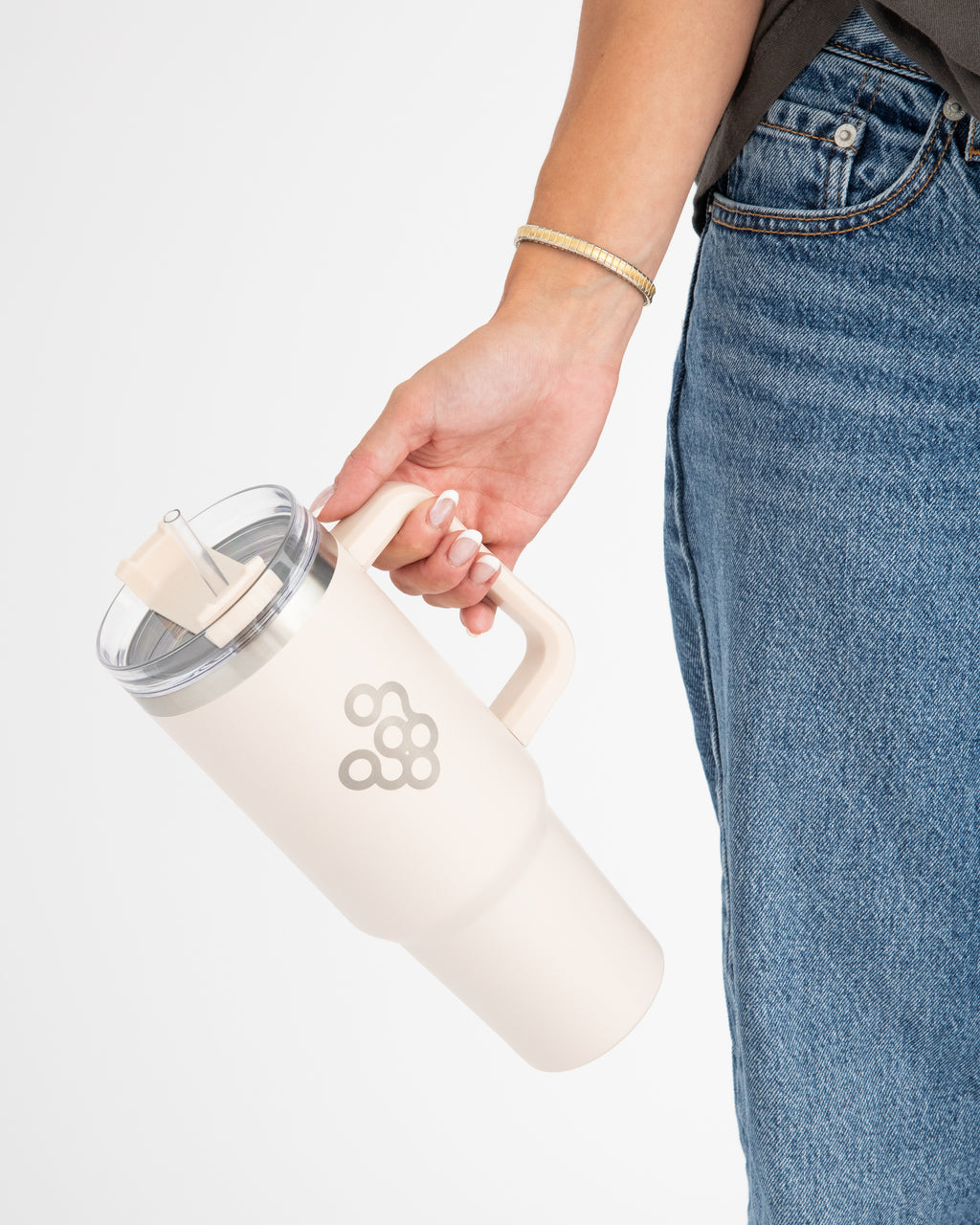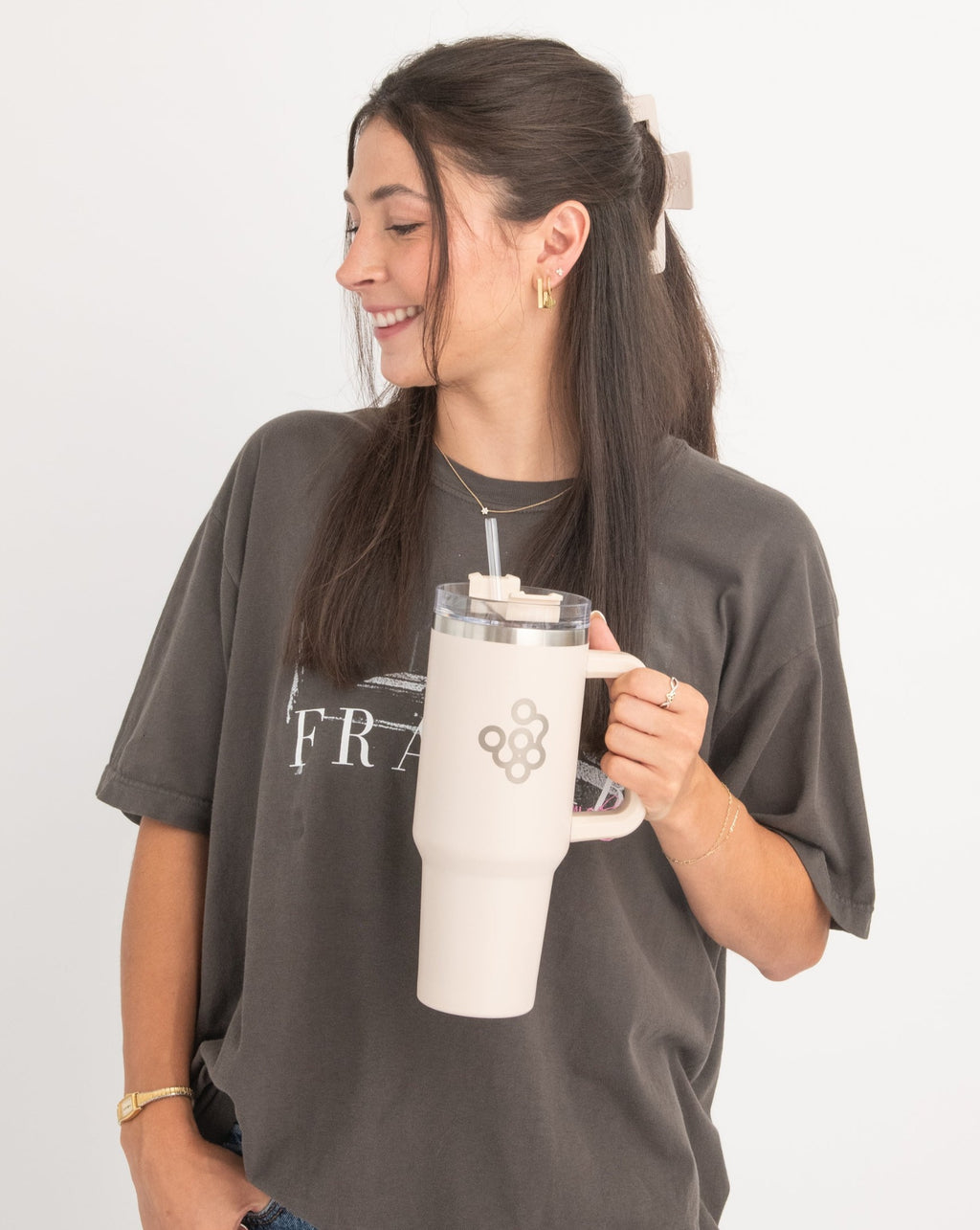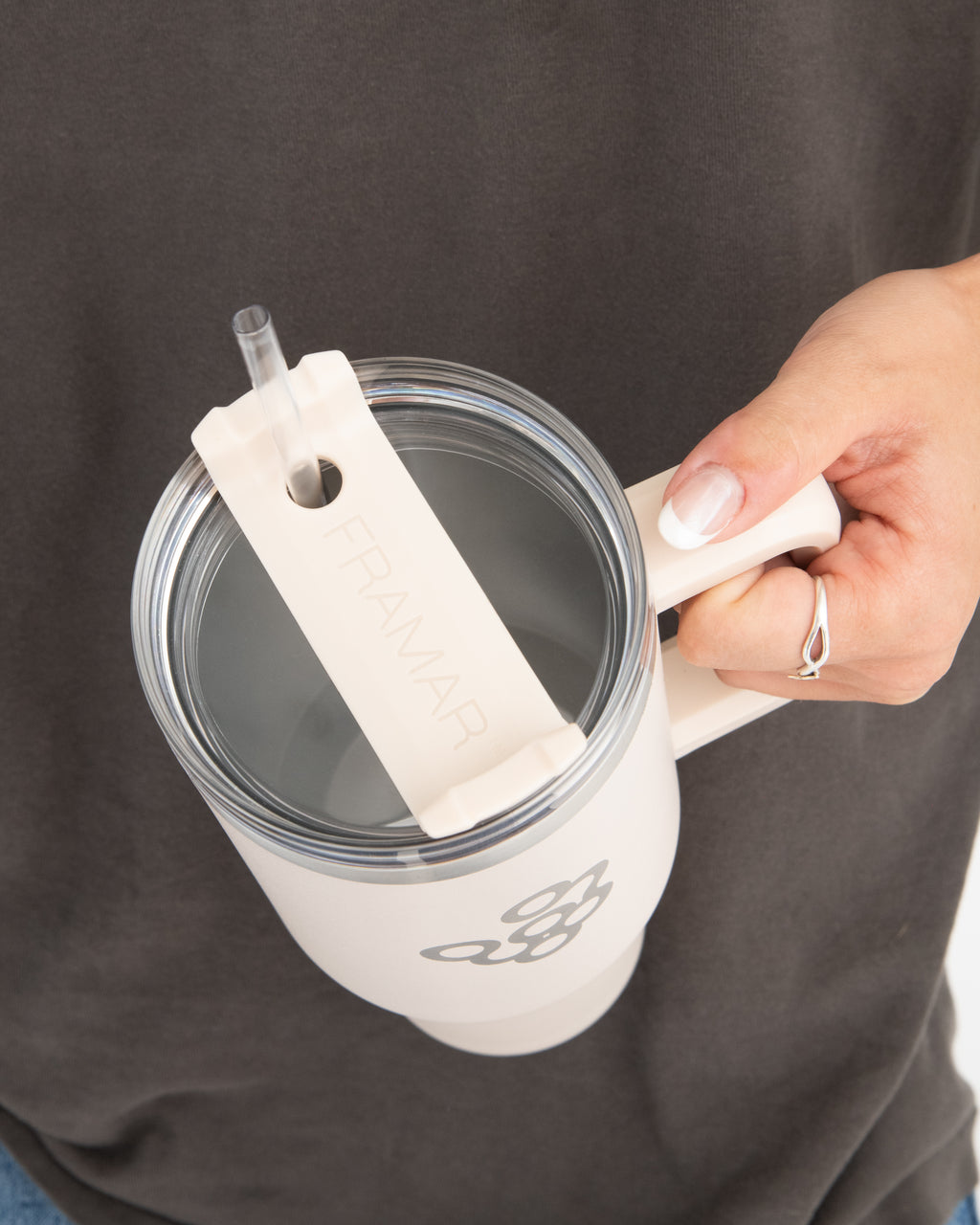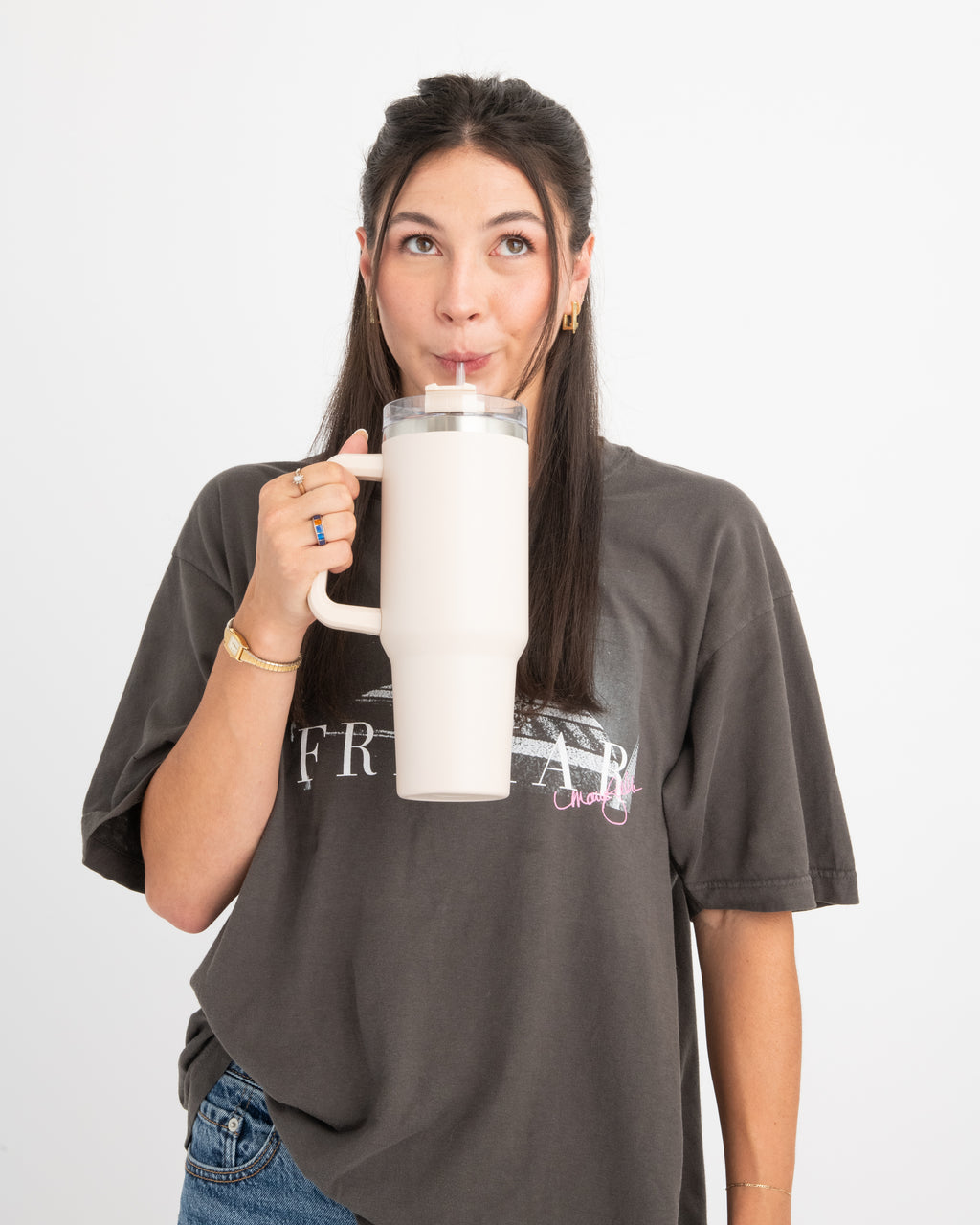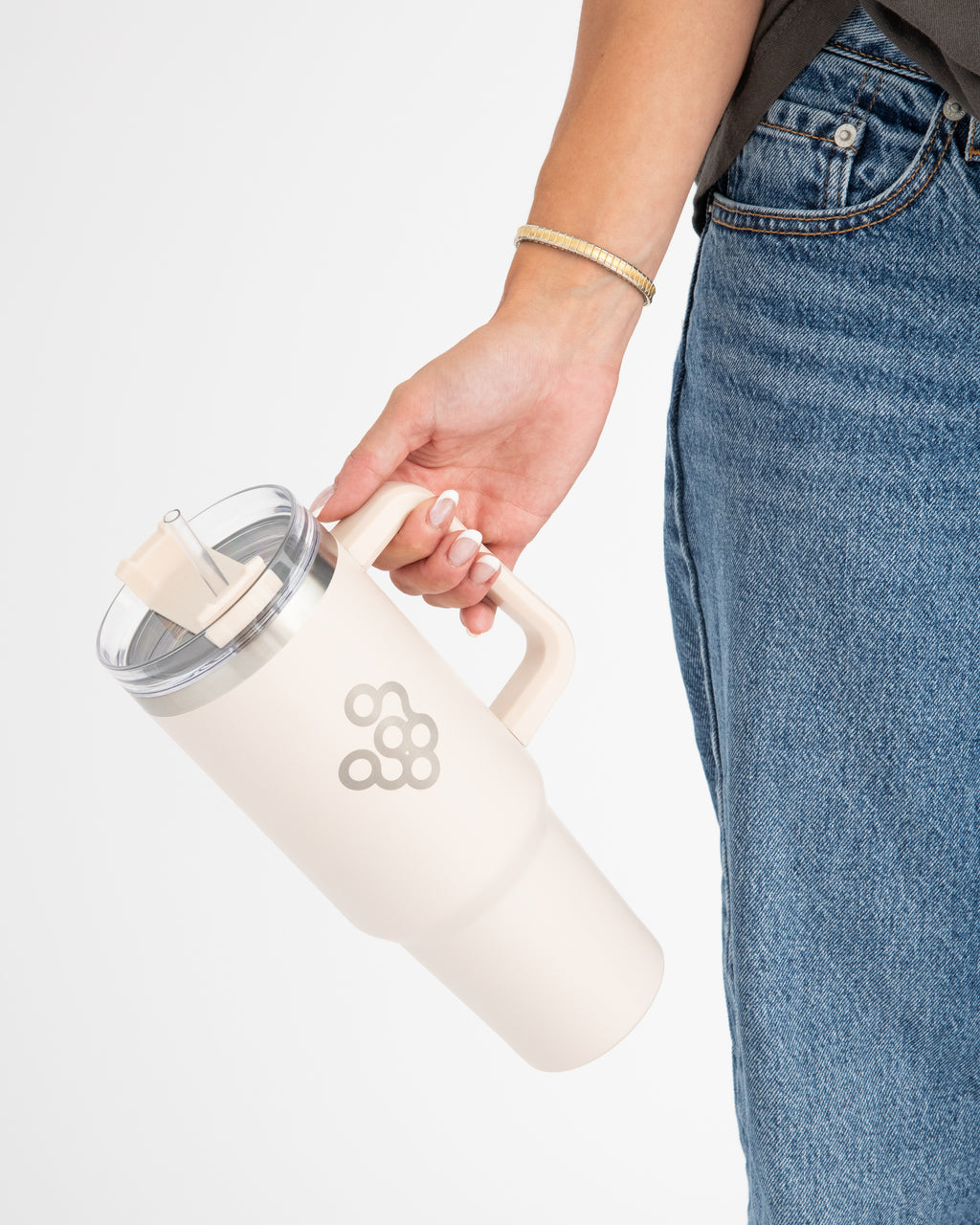 Framug - Water Tumbler 40oz
cream - matte finish - 40 oz / 1.18 L
THE tumbler for thirsty stylists with a neutral aesthetic!
Tell me more:
Start sippin' on all-day, 24 hour hydration in style! This high quality tumbler combines form and function to quench stylists' thirst with ice cold water through even the longest days at the salon!
Typically ships within 2 business days
Reviews
Add to cart NOW!!!!
I ordered the water bottle due to its size. I liked the color and it's similar to the trendy Stanley tumbler. I just really don't think a name like Stanley is appealing. I work in a studio so I needed something bigger in size. I put my cute Framar Stickers on the tumbler to decorate it. I noticed my water stayed cold AF for such a long time. I had ice in the cup from a previous drink and it took more than a day to melt. I also love that it fits in the cup holders of my car. This tumbler is everything!!! Get it!!!
Do you recommend this product?:
Yes
The best one ever!!!
I love the size, the color and I love all the stickers that framar sent me so I put them all, I hope we will have more colours in the future
framug sadness
Went to use my framug for the first time and the lid is broken and so is my heart 😭😭😭 so sad!!